Onboarding New Leaders Remotely
In his co-authored article "Onboarding a New Leader Remotely,"published on HBR.org (May 2020), Michael Watkins invites us to imagine a scenario in which a new executive hire is faced with joining an organization remotely and in which she will be inheriting a remotely-based team in the process. What does transition support look like in the context of an unforeseen crisis like COVID-19 and how can her hiring manager ensure that she gets off on the right foot, when she now has to onboard virtually?
As anyone facing a career transition in "normal times" knows, there are traps and missteps you need to avoid in order to ensure you make a positive first impression and set yourself up for success in the crucial early days in a new role. Making a career transition remotely adds a layer of complexity with which most people are unfamiliar. However, according to Michael Watkins — the best-selling author of the onboarding bible, The First 90 Days — the biggest barrier to making successful remote transitions, is mindset.
Michael and his co-author Mary Driscoll of Savannah Group, a UK-based executive search company, share some guiding principles for successful remote onboarding, excerpted from the article:
1. Be crystal clear about short-term objectives.
Like every leader in transition, your new hire needs to quickly figure out how to create value, and that's even more important during a crisis.
2. Provide a structured learning process.
To accelerate learning in a virtual context, you need to provide information in a more structured manner. Doing so requires paying much more attention to what you include in the upfront "document dump": organizational charts, financial reports, strategy and project documentation, and the current crisis response plan.
3. Build a (more) robust stakeholder engagement plan.
Your next priority is to help your new hires identify, understand, and build relationships with key stakeholders. When onboarding is virtual, it's essential to be even more detailed and structured here, too. Start by building a consensus internally about who the new leader's key stakeholders are and, critically, the order in which the new leader should meet them.
4. Assign a virtual-onboarding buddy.
Quite a few companies built buddy systems into their pre-crisis onboarding processes (Microsoft is one example). Good buddies play four key roles: (1) They help orient new hires to the business and its context (2) They facilitate connections to people whose support is necessary or helpful (3) They assist with navigation of processes and systems, and (4) They accelerate acculturation by providing insight into "how things get done here."
5. Facilitate virtual team-building.
Helpful in face-to-face situations, a new-leader assimilation process is essential when onboarding happens remotely. This is a structured process for creating alignment and connection between a leader and their inherited team.
6. Consider hiring a coach.
Well before the crisis, research had established that transition-acceleration coaching halves the time required for new executives to become fully effective in their roles.
In closing, the authors caution that executives making internal moves remotely need just as much, if not more, support as external hires.
You can read the full Harvard Business Review article here.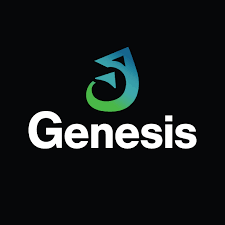 Genesis
Genesis is a global provider of leadership development programs, coaching, and transition acceleration solutions for individuals, teams, and organizations. Genesis offerings are based on the research of Michael Watkins, co-founder and author of the book "The First 90 Days." Genesis provides a comprehensive range of programs, coaching processes, and consulting services aimed at speeding up transitions at all levels, from front-line managers to C-level executives.