How to Onboard New Hires at Every Level
In "How to Onboard New Hires At Every Level" (Harvard Business Review, June 2019) Michael Watkins and co-author Rose Hollister write, "Most large companies do a good job with the basics of signing up and orienting new employees, but far fewer have processes that address the biggest challenges these hires face in fully integrating into their teams and coming up to speed in their roles. For example, in surveys of HR executives, just 29% indicated they provided support for cultural familiarization, even though struggles with culture are a big reason newly arrived leaders fail. This lack of onboarding follow-through has major consequences for time to performance, derailment rates, and talent retention."
The authors go on to share a recent case study of a global, multi-business organization onboarding 20,000 new employees a year, where onboarding practices were "fragmented and inconsistent." To bring onboarding practices into line, the company identified five essential ingredients for its onboarding system that would balance "the need to deliver consistent, high-quality support and guidance to all employees while still being easy to administer and flexible enough to deal with differences across units," excerpted below:
Onboarding journeys for all.

A guiding principle was that every new hire should be taken on an "onboarding journey," from orientation, through integration, and ultimately to full effectiveness. However, the length and depth of the journey differed by level, with entry-level employees supported the least.
A manageable number of distinct "personas."

The organization designated a set of four

personas,representing broad classes of employees: wage earners, individual contributors, people leaders, and executives. Resources were customized for each persona based on the needs and complexity of the roles. For example, time-poor, experience-rich senior leaders were offered journeys that had robust content but placed fewer demands on their and their managers' time.
Enabling technology that facilitated push and pull.

The organization realized that, to support the new onboarding process with limited headcount to manage it, they would need a technology solution. The platform they chose (one of many that now are available) pushes out customizable content at a specified cadence to provide just-in-time support and provides links to various orientation and development resources for new hires to pull when needed.
A standard transition language and framework.

The organization used the same planning frameworks and tools (in this case one based on

The First 90 Days) for key integration steps, including learning, creating transition plans, and engaging in critical conversations.
Clarity about roles and responsibilities.

Finally, the organization clarified what would be expected from the new hire's manager, mentor, peers, predecessors, and other stakeholders. The focus was on building a support system for these employees.
Read the full article to find out how to best support new hires in your organization. To baseline the level of onboarding and integration support your organization currently provides its new hires, take our Executive Onboarding Effectiveness Assessment.
Genesis provides onboarding and integration support for all levels with a variety of solutions and delivery modalities to suit the needs of global organizations.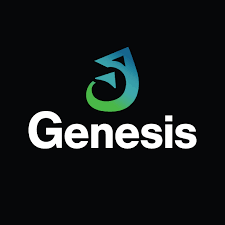 Genesis
Genesis is a global provider of leadership development programs, coaching, and transition acceleration solutions for individuals, teams, and organizations. Genesis offerings are based on the research of Michael Watkins, co-founder and author of the book "The First 90 Days." Genesis provides a comprehensive range of programs, coaching processes, and consulting services aimed at speeding up transitions at all levels, from front-line managers to C-level executives.