How to Fast Track New Leader Success and Know When It's Time to Help
In his recent article for the US Chamber of Commerce, Genesis Cofounder Michael Watkins talks about the importance of effectively integrating a new hire into a leadership team to avoid destabilizing that team at potentially significant cost to the business. He outlines seven ways you can support new leadership team members to minimize and mitigate any disruptive impact they might have on existing team members in so doing, excerpted below:
1. Understand their challenges
Outside hires face very different challenges from those who are promoted from within. Even if they are experienced professionals, new employees are unfamiliar with the business and how things work, lack established relationships and have to adapt to a new culture.Leaders who are promoted from within understand the company's culture and have established relationships, but typically have to alter their approach to leadership in substantial ways. This is especially the case when they
become members of the top leadership team
.
2. Accelerate their learning
Unless the business is in crisis, it's important to reassure new hires that learning is more important than doing in the early days. The faster they learn about their role and the organization, the more they will be able to accomplish in the critical first months. To accelerate the learning process, think about what they most need to learn in these areas.
3. Integrate them into the team
The sooner new team members build effective working relationships with their peers, the better. First, the team needs to understand why that person has been hired or promoted and what role they will play, so formally introduce them to everyone as soon as possible after their arrival. Make it clear that the team is expected to help their new colleague move up the learning curve.
A small initial investment of time and effort
in connecting the new hire with the team will pay long-term productivity and performance dividends.
4. Connect them with key stakeholders
Outside of the new leader's immediate team, there are likely to be many other stakeholders who will be critical to their success on the job. It may not be obvious who those people are, why they're important, or how best to connect with them. Make a list of names, including brief notes on each, and then make introductions explaining why it's important that they connect. Then schedule a date, perhaps in 30 to 45 days, to check in with the stakeholders to make sure that the new leader's network is taking shape.
5. Give them direction
New team members shouldn't act until they are clear on expectations. Help them answer three key questions:
What do I need to do? Define their goals and the timeframes for accomplishing them, as well as the measures that will be used to evaluate their progress.
How should I go about doing it? Be specific about what strategies they should use to accomplish goals, including what activities they should and should not prioritize.
Why should I feel motivated to accomplish it? Communicate a vision for what the organization is striving to accomplish and help new hires see the part they play in realizing it.




6. Help them get early wins
Early wins are a powerful way for new leadership team members to build confidence and credibility. People new to a job or to the organization often want to prove they can do it all. They may fall into the trap of trying to take on too much too soon, thereby spreading themselves too thin. Keep new leaders focused on the essential work they should prioritize and point them to ways they can make rapid progress on these goals. You want them to get their early wins in the right way.
7. Coach them for success
Don't just provide intensive early support and then leave new team members to sink or swim. It takes time — often six months or more — for new leaders to become fully integrated and productive, so it's important to continue to connect with and coach them. This can be as simple as scheduling check-ins every couple of weeks. If you see them struggling, don't hesitate to intervene. It's a common mistake to treat new team members too gently, thinking it's best to give them time to adjust and that early issues will resolve themselves. The longer a negative dynamic persists, the more difficult it is to reverse.
To read the full article,
follow this link
to the US Chamber of Commerce website.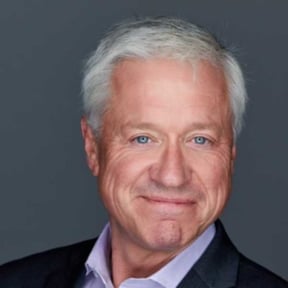 Michael Watkins
Michael Watkins has spent the past two decades working with leaders, both corporate and public, as they transition to new roles, negotiate the future of their organizations, and craft their legacy as leaders. A recognized expert in his field, he ranked among Thinkers50's top fifty management influencers globally in 2019. He is the best-selling author of The First 90 Days, Updated and Expanded: Proven Strategies for Getting Up to Speed Faster and Smarter, the globally acknowledged handbook for leadership and career transitions, which recently earned the accolade of Amazon's Top 100 Leadership Books. He is Professor of Leadership and Organizational Change at the IMD Business School in Switzerland and previously served on the faculty at INSEAD and Harvard University, where he earned his PhD in Decision Sciences.