How to Empower Teams in Difficult Times with Coach-like Conversations
In his recent podcast with How to be Awesome at Your Job's Pete Mockaitis, Michael Watkins shares the new conversations leaders need to have in order to empower and support their teams during difficult times.
You'll Learn:
The question all leaders must ask during a crisis
Why you don't need to solve problems to be of value
The best thing to do when conversations get emotional
---
Pete Mockaitis
Michael, welcome back to the How to be Awesome at Your Job podcast.
Michael Watkins
It's great to be back, Pete.
Pete Mockaitis
Well, it's great to have you. Boy, I think it's been about four years. You were episode 29 back in the day. What have you been up to in four years?
Michael Watkins
Well, it's been interesting, right? So, still at IMD, still doing a lot of work on leadership transitions, still running the consulting company, coaching a lot of CEOs these days, which is absolutely fascinating because, of course, going into a new job right now is just so different than it was before; writing some stuff on onboarding people remotely. But probably the most interesting work has been around the crisis and how people are responding to it, how companies are responding to it, that's really been the most interesting stuff in the last sort of two-three months.
Pete Mockaitis
Well, yes. And tell us, what have you discovered in your observations, in your research, in terms of what's new, what's different? How is work a different ballgame?
Michael Watkins
So, there's a few different dimensions to that, Pete, and maybe we can unpeel them a little bit, right? The starting point for me getting really interested in this work was I was sitting with an executive team, and it was a senior C-level executive that I was coaching, and she had her team together to sort of talk about the crisis and how things were doing, and doing a little bit of a check in, and they were all kind of expressing their gratitude for, like, "Hey, look, this hasn't been so bad for us really, but when we look at our people, I mean, look at a level down below that, there are some really different level of magnitude of impact on lots of people."
And one of the leaders in the room said, "We need to understand, as a leadership team, that we're in the same storm but we're in very different boats." And that was, I think, a very interesting phrase. He knew it wasn't an original phrase and I tried to kind of track it down. But that got me thinking a lot about just how different the impact, Pete, is on people by age, by stage, by industry, and so I started doing a little bit of writing about that. We also did a pretty big survey through IMD looking at some of the impacts, and so a survey of 600 or 700 leaders across the globe, looking at how they were being impacted.
And one sort of related finding that was really interesting was that it's the middle tier of leadership that's really being hit the most by this. The junior people are doing reasonably okay, the senior people are doing reasonably okay, And our theory about this, basically, is, "Look, you're a part of a two-career family, people you know are losing their jobs, you're trying to manage the kids at home," so that was kind of an interesting piece of research and writing. And I want to help leaders think about what's the impact on their people and begin to coach those people in a reasonable way.
Pete Mockaitis
And so, when you say hit hardest, is this just like on the questionnaire that says, "Hey, I am experiencing a great difficulty," and we see like those responses are kind of the strongest there? Or what do you mean by hit hardest precisely?
Michael Watkins
So, the way we framed the question was, "To what extent is the crisis creating negative impacts for you at work and at home?"
Pete Mockaitis
All right.
Michael Watkins
And so, what we saw that was really interesting was the biggest impacts for work, the work side, were senior then middle then lower level. But the biggest impacts on the home front were the lowest on the senior because often their kids are gone, they're pretty well off, somewhat higher at the bottom but it was the middle tier that was really suffering at home, and that's, I think, not surprising in some ways once we thought about it given the pressure that you're facing if you're dual career, with kids, trying to manage some of what's going on right now.
Pete Mockaitis
Sure thing. And so then, you field out this whole COVID-19 stress index, and what kind of insights can we glean from that in terms of, let's say we are in the middle, it's like, "Hey, we've learned it sucks to be you"? Okay, well, that's one insight. What else do we got?
Michael Watkins
No, it really sucks to be you. Let's be clear, right? So, look, I think the biggest insight here was that senior leaders needed to understand, first of all, at much a deeper level than typically they do, what's going on with their people. And they need to be willing to coach those people in a way that they probably have never coached them before, and they need to get over the terror of opening up that box of kind of "What's going on with you really, Pete? Like, what's really going on here for you?" Because normally, most leaders in normal times, they don't open that box up very often, and they don't dig into sort of, "Where are you energetically? Where are you in terms of what's going on with you right now? How much capacity do you have to really deal with more?"
The context was, by the way, the team was trying to decide how hard to push on the transformation. They're like, "Yeah, we got everything under control. We did this, we did that. We reacted beautifully to the crisis. We're feeling great about things. So, hooah!" And this is something else we could talk about, Pete. The crisis is actually accelerating a lot of transformation in ways of working and digital, we can talk about that a little bit, so let's just drive. And there's kind of like a, "Well, wait a minute. Let's take stock of how much energy our people really have and try to understand and factor that into our thinking about how rapidly we're going to try and push this whole process forward."
Pete Mockaitis
Well, there's so many fun directions we can go. And I want to talk about that notion of "How are you doing really?" is not something that people go into very often in terms of sort of a work context. So, I want to learn all about that in terms of to what extent should we, "Hey, work is work, and home is home, and people need personal lives"? To what extent is it optimal that colleagues engage in that discussion? Let's start with that. Tell me this, how often do you think we should go there?
Michael Watkins
Well, I think we should go there now a whole lot more as leaders than we normally would because this is not normal times, and there are such major differences in the impacts this is having on people. And I guess I start with a very pragmatic point of view, which is you want to try and get the best out of your people right now. That's part of your role as a leader is to mobilize and focus and to sustain the energy of your people. It's core to what leaders fundamentally do.
Under normal circumstances, we create this kind of reasonable division between work and life, and we tend not to dive too deeply into people's lives because, in general, we're not responsible as leaders in a business for those lives. And you know people are going through things, they've lost a spouse, they've lost a child, they're going through financial difficulty, and, depending on the leader you are, you may open that selectively for certain people. If you are someone who's a real high performer, Pete, "Here's Pete. Pete's a real high performer but something is not right. His performance has dropped off pretty significantly. He doesn't look like the Pete we know, so maybe we'll peel open that box a little bit and maybe we'll say, 'Look, we're going to give you a little time to get through this divorce, this situation.'" That's the norm, the way it was before.
Now, almost everybody, when you get down a level or two in organizations, is in some form of challenging situation right now. If you think about the people at the very top of organizations, in general, they're not going to lose their jobs; in general, they're financially secure; in general, they're living in safe places, but so many of the people below them in the organization, none of those things are true. And so, what would've been an exceptional thing that you might've done, Pete, to open up that box and, "Pete, how are you?" I think it's become what you normally need to think about doing. Doing those check-ins with your people, seeing where they are, just for the simple reason that you want to try and push that organization forward, continue to get work done.
Like the team I talked to, that chief quality officer, knowing how much she can push forward with something without crashing the organization, crashing people, it's just, to me, is a very different situation. most leaders are not equipped to open that box up on a fairly broad basis with a lot of people. In fact, they're often terrified, Pete, about it.
Pete Mockaitis
Yeah. Well, I want to talk about how you open the box well and how you deal with the internal terror. But, first, if we could maybe get a preview of the prize to be had when you go there, could you share with us a cool story about a leader, a team, who made the shift and saw some cool results?
Michael Watkins
Yeah. So, this, I'll keep with the example I gave you because I think that what happened, it was fascinating what happened, which is the CQO, the chief quality officer, she said, "So, how are we doing?" And the first person out of the box basically just kind of bared their soul not about their personal challenges, but about some of the challenges that a couple people who were working for them were facing. And there was this kind of like silence, kind of this "Huh," kind of everyone else sort of when she finished, there was this kind of like, "Wow, I didn't think we were going to go there. I thought it was like the usual check-in where we'd say, 'Oh, yeah, everything is fine. Things are going great. Working on this now. Everything is good." But it opened the floodgates of a lot of dialogue about the differences in what some significant people were facing.
And this person was, "We didn't know they were high risk. We didn't know they had a mother who was living in an old-folks home in the midst of a fire zone of virus." You got to understand the things, right? And so, there were decisions made about how quickly and in what way to push forward with that transformation that were very different than what would've happened otherwise, Pete. There was a decision, "Hey, we're not going to quite push with the pace we thought. We're going to buy ourselves more in the direction of asking for volunteers, for people to step up and do things, rather than start to assign roles and responsibilities." And, to me, it was just fascinating how different the response could be if you had people who, as leaders, were tuned in to some of the emotional reality of what was going on.
Pete Mockaitis
All right. That's cool. Well, then it sounds like that team had a greater appreciation, understanding, camaraderie, bond there, and just didn't put people in terrible burnout-type situations by demanding that they step on the gas full steam ahead when there's not much in the tank available to do that.
Michael Watkins
Oh, exactly. Right. Exactly, Pete. And I think that if you ask sort of what's the longer-term benefit of that, it creates a greater sense of cohesion, it makes people feel connected to the organization and not so alone, it's an expression of humanity. We don't expect humanity necessarily in business organizations but it turns out that there are humans in business places, right?
Pete Mockaitis
Certainly.
Michael Watkins
So, yeah, to me that was just kind of fascinating. And then the other point you were getting at a little bit was, "Okay. So, wow, I'm going to open the box. I'm going to sit with Pete and three or four of his peers on my leadership team, and I'm going to open the box. And, Pete, how are you really doing?" And you're going to start with level one of, "I'm fine. Everything is good. Yeah, challenging times. It's good. But when the going gets tough, the tough gets going, you know. Ah, I'm fine." "No, Pete, how are you really? Because I've seen, to my eye, it looks like there are some challenging things going on for you." "It looks like, whoa, you actually are asking me what is happening for me?"
And there may be a little bit of time and you may have to do it a couple times, but pretty soon there's a real discussion going on. Now, you might ask yourself, "What's the benefit of that?" And you might ask yourself, "That sounds like the work that a coach would do, or a therapist would do, to open that little box up. I'm neither of those things. I'm a leader. I'm not a therapist and I'm not a trained coach. And a kind of this scary thing for me." And think about it, Pete, why is it frightening to do this?
Pete Mockaitis
Well, I guess, as I'm putting myself in that shoe, well, one, I guess it could just be anytime something is new, different, unfamiliar, there is a weirdness or awkwardness associated with, "Oh, we've never really talked like this before, so this is…" So, it's just weird because it's new. That's one thing. And then I think the other thing is, as a leader, I kind of want to be able to provide all of the answers and resources and solutions, and when you sort of go into a different domain or arena, I may very well have really nothing to offer, and that feels uncomfortable as well, like, "I can't give you what you need."
Michael Watkins
Well, so I think that you just nailed the second one. I think there is, "Uh, this is different," but it's really that second insight, Pete, that's so crucial which is, "I'm used to solving problems. Part of the reason why I'm a leader is because I'm really good at diagnosing and solving problems. And so, my inclination to a situation like this is to try and fix your problem. And so, if you present a problem to me, I'm going to feel like I'm responsible for solving that problem, and I can't." And so that's part of that. Part of it, too, is, "If I open this up, what happens if Pete really starts to show his suffering? What if, all of a sudden, I'm confronted with a Pete who's really suffering in front of me clearly? How do I respond to that?" So, I think it's a combination of those two things.
And so, the implication is that you need to kind of really shift your mindset a little bit as a leader away from thinking that the way you're going to add value in this situation is by solving the problem, to where it's thinking that just by opening up the conversation, you're creating value here. Simply giving you a forum, Pete, to talk about what's really going on with you, express your emotions, feel like someone cares to some degree about what's going on, recognize what's happening, that's what needs to have happen here. But, for most leaders, you nailed it, the terror is, "I'm going to be confronted with a problem that I don't know how to solve."
And, by the way, when you're trained as a coach, one of the most important things I think you learn is that you're not there as a consultant, you're not there as an advisor, you're not there to provide answers or solutions, you're there to help facilitate a process. A process of discovery, a process of learning, a process of connectivity. But there's lots of leaders who don't, have never really been trained, and perhaps think that they can't do that, or they worry a lot.
I talked to someone recently about this, they said, "It's like if I open this up, I don't know if I'm going to be able to close it. I don't know where this is going to take me. I don't know if I'm going to be able to manage what flows out of that box at me." And I think, again, the advice I give to people is, first of all, you don't have to be a trained coach to deal with this but you do need to adopt a different mindset, and that's a mindset of curiosity. It's a mindset of inquiry. It's not a mindset of, "Let's frame your problem and solve it."
And you need to accept that you may not accomplish much in terms of solving the problem in the moment. But that, even by showing that degree of humanity, even by allowing that person, allowing you, Pete, to begin to express yourself to some degree about what you're really up against, you're creating what psychologists would call a secure base, a place that this person can anchor themselves. And, in times like this, the role of the leader in providing a secure base for their people, it's essential. And you can imagine, too, what happens if you've got leaders who don't create secure bases for their people in times like this.
By the way, this is another part of the conversation. I actually wrote an article after listening in on this meeting. I was just so fascinated by the dialogue. And there was another leader who said, basically, "We have to show them, them being our people, that we have the backbone and strength to lead them through this, but the heart that lets them connect and know we care." And, to me, that was just such a brilliant articulation of the tension that you feel as a leader in moments like this, because I can't just go all soft and gushy on you, like, "Oh, poor Pete. That's terrible. Let me hold you, Pete." There are limits, obviously.
To be a secure base for you in a moment like that, you have to feel like you can trust me, that I'm going to lead you and the organization towards promising directions, that I've got the emotional capacity to deal with what's happening, but you also want to feel like there's some connectivity. And this is the way to begin to create that kind of connectivity. Does that make sense, Pete?
Pete Mockaitis
Absolutely. And so, I'd love it if we could get a little bit more of the verbiage, or not that it's a script, but I imagine there are often some keywords, phrases, expectation-setting, follow-up, bits of dialogue, that come up again and again. So, one example you shared was, "How are you doing really?" Any other things that…?
Michael Watkins
"What's going on for you?"
Pete Mockaitis
Yeah, "What's going on for you?"
Michael Watkins
"What's on your mind?" And not accept the first answer necessarily, "Okay." "Yes." You saw a little bit in that interaction, "Yeah, I hear that things are basically okay on the work front but it feels like there's more going on for you." And then the person on the other side of the table, you in this case, has a choice. They can say, "No, everything is really fine." And, at that point, you've done the work you need to do as a leader. You're not there to try and force people into revelation. That's not your job. Your job is to create a safe space within which that person can share things to the degree they feel comfortable doing so. But the key is not to necessarily accept the surface answer but to maybe open that box up a little bit more.
And there's other things you can do. You can share a little bit about what's going on with you. Social psychologists, there's lots of good studies that have been done on what's called the reciprocity dynamic. I do a favor for you. You feel obligated to do one for me. It works in a funny kind of way with self-revelation, Pete, which is if I engage in a little of self-revelation, you can feel like it's okay. Now, I'm not going to say, "My life is a mess, Pete. I can't begin to tell you how bad things are." That's not what I'm saying. But you could give an example of someone, "So, my brother-in law just lost his job. It's really challenging right now." And the key here is to be willing to demonstrate a little bit of vulnerability yourself in the name of creating that secure space, again, within which that dialogue could begin to take place.
Pete Mockaitis
Certainly. Well, let's say that we do go there, we open it up, and then some, I guess, the fears are realized, yup, some big problems have emerged that you can't do much about. Let's say, "You know what, it's just like…" Let's just say, "Hey, my marriage has been kind of tense and rocky before the crisis. And then when you add in all these extra obligations and difficulties and challenges, now it just seems like we are really at the breaking point."
Michael Watkins
So, first of all, "I'm really sorry to hear that because it's coming at a really tough time for you." And the second thing is, "Are there ways that you can get support that might help you through this? Who are you able to talk to about this? Are there resources that you can start to bring to bear?" You can begin to ask questions that are about creating a context within which perhaps they begin to see alternative ways of looking at the situation, "Is there another way to look at what's going on? Are there alternative perspectives you might explore about what's happening here?"
And, again, there's no rocket science here. It may be that you help someone just get a little bit different of a view. Maybe you help someone think, "Hey, wait a minute. There is someone maybe that we could talk to about this. There may be someone in the family system that can help us think about this a little bit." You might ask, "Have you talked to each other about it? Do you feel like you're communicating well about it?" And, again, none of this is about you solving the problem, Pete. It's about you enabling a thinking process to go on, and a feeling process to go on, and may take people in a potentially productive way.
And, by the way, you don't have to go too far down this road necessarily, and it may be a few different conversations that lead to this, or they may just walk away feeling like, "Hey, at least someone was listening." Does this make sense to you?
Pete Mockaitis
I've got you. Thank you. Yes, that is good. And just to reassure listeners, Katie and I are doing well. That was an invented example. Not to worry.
Michael Watkins
But you say you're doing well, Pete. But do you feel like everything is going on…? I'm teasing you. I'm teasing you. We're not going to do this.
Pete Mockaitis
Well, hey, I was going to say, well, we could do it. I think demonstrations are valuable. Well, I talked to Marcia Reynolds, who's a great coach, on the show. We went into this a little bit. But I do, I feel like I have less, I think, capacity is a good word, in terms of I'm a bit less zesty, energized, fired up. I have a harder time doing a 10-hour workday in terms of real work than I used to. And so, a lot of times things just seem too hard, like little things. Like, "Oh, I should maybe clean up this office a bit." It's like, "Oh, it just sounds so hard. I should go to that pile of mail there." It's like, "Oh, geez, that's too much."
So, there's been some of that in this midst of feeling kind of I'm an extrovert, I like to see my people and have some adventures. And two plus months of deprivation on that front, in church, I miss that. they wear on you, and so I'm feeling less zesty and less capable of cranking out great work hour after hour. But I do like that I've gotten pretty good at prioritizing, it's like, "This is the stuff that really, really, really, really matters," and I'm kind of managing to be consistent in executing those things.
Michael Watkins
So, there'd be a few different directions we could go. And, by the way, we're kind of a little past the leader stuff and into the coach stuff now, and that's okay, right? You can have a conversation that revolves around a little bit of what you just did, which was sort of the good and the not so good, and try to see that there are different perspectives about what's happening, that it's certainly not all bad. I certainly don't feel like everything that's happened is bad. There's some been real positives. So, how do we sort of explore that a little bit?
I'd be asking you whether there are things that you're doing that are consistent with your values and do you feel like you're creating value with what you're doing. And I can tell you do, right?
Pete Mockaitis
Right, yeah.
Michael Watkins
For sure. I'd be talking to you a little bit about your energy probably, which is sort of what you're describing is a situation within which the normal things that energize you, especially as an extrovert, may not be as present for you. There are some different ways to deal with that. One is to accept it, "Okay, I'm going to have a little less energy right now. I'm not going to beat myself up about the fact that I didn't deal with that little pile of stuff today." Or there could be a discussion about, "Are there alternative ways of replenishing your energy?" Maybe even a discussion about, "How in tune are you with your energy level?"
Now, we're sort of past what I would expect a typical leader to do in a situation like this. What I would expect a leader to do in a situation like this is at least open up a discussion, create a space within which some conversation can happen, demonstrate that secure base, that you are a secure base for this person to some degree, and maybe you can offer them some ways of thinking about things in somewhat different ways, or seeking out other sources of support. I think, as a leader, you can go. Beyond that, you're into the realm of coaches and perhaps even therapists, yeah.
Pete Mockaitis
Okay. Well, that's helpful. Thank you. And it paints a nice picture. I want to address the fear or concern that, "Uh-oh, if I open this box, maybe I can never kind of bring it back."
Michael Watkins
Let's imagine the worst case happens. So, I say to you, Pete, "How are you doing?"
Pete Mockaitis
And I say, "Fine." Okay.
Michael Watkins
And then I say, "You know, Pete, it seems there are some things you seem to be struggling," and you just break down completely in front of me, which can happen. And it's not a male-female thing. It could be that you're under so much pressure and so much stress that at that particular moment it all comes crashing in on you, and you break down in front of me. I mean, I can't imagine anything that's a whole lot harder than that, to see somebody having to just crash on you.
Pete Mockaitis
Full on crying, yeah.
Michael Watkins
What do you do in a moment like that? You wait and sit with the person. You'd be present with them. You give them the space to recover. You engage them in a way that you can tell they're willing to be engaged with. I think the bottom line, Pete, is that there's kind of an overblown fear here, that if I'm in the presence of such powerful emotion, I'm not going to be able to deal with it. But the reality is I don't think it's that.
Pete Mockaitis
Right, yeah. I buy it. I'm with you. And then, I guess, I imagine that it's overblown fear. It's not going to continue forever. I guess maybe the fear is that if you're going on for two hours, like, "How can I…?" how to say, like, "Well, we're done now." How do we bring it to a close?
Michael Watkins
"Pull yourself together, Pete," you know. Start the Patton solution, right? The General Patton solution comes in. Like, that's not going to happen. It just isn't. And if it does, then you're dealing with someone who probably needs some real therapeutic support because they're depressed it's probably better that you know that, honestly, and you can suggest that maybe they need to do it. You also need to deal with the next-day phenomenon, too, which is they come to work the next day, and they're kind of embarrassed by what they shared.
And you kind of got to be thoughtful about making sure that they understand that whatever was revealed was okay. You haven't lost respect for them. They're still a valued member of the team. Because I've seen this happen, I'm sure you have too. It's kind of you do something, you make a revelation and then you go back, and then you kind of go, "Oh, my God, I can't believe I shared that with Michael. What must he think of me?" And so, you've got to be aware of the residences, the waves that kind of flow out of something like this.
Pete Mockaitis
Gotcha.
Michael Watkins
But, again, there's nothing rocket science here, Pete. It's just kind of this whole humanity but we're not used to as leaders necessarily playing that role.
Pete Mockaitis
Yeah. Well, thank you, Michael. So much good stuff. Tell me, anything else you want to make sure to mention before we shift gears and hear about some of your favorite things?
Michael Watkins
No, I think that's the big point. I think the other thing that I'm finding interesting these days is how organizations are kind of how organizing to thrive as we come out of this, so that's been another stream of work I've been doing because the tendency at times like this is to really focus on the crisis, focus on trying to deal with the financials, trying to retrench, you get into survival mode. But I see some organizations that, even though they're in the midst of that, you've already got leadership that's beginning to think about, "What might after that is going to look like?"
I'm working with a big healthcare system right now. It's been pretty fascinating because they've been very badly hit, as you can imagine by what's happened. And the healthcare systems have taken a double blow, Pete. On one hand, they are the frontline of what's going on with COVID-19, and so they've got frontline caregivers that, as you can imagine, are going through really tough stuff. They're mobilized into trying to deal with this crisis. They're trying to find the equipment. They're doing all this stuff that they're doing. And, on the other hand, their largest sources of revenue are being demolished because people aren't coming for office visits. Some of them are doing better with virtual stuff. They haven't been going for surgeries, and so they're kind of watching their financials just go, right?
Now, you can imagine that the response would be, "Oh, my God, we need to focus just on the financials. We need to focus on those caregivers. We need to retrench." But what I found fascinating with this particular organization is the extent to which they have kind of pulled out aside some energy, some leadership energy, and devoted that leadership energy to imagining how they are going to reimagine key parts of their business to really propel themselves out the other side of this. And I think that's pretty rare but it's pretty fascinating how they're doing it. And if you think about the value of doing that, they will be in so much better a place when they come out the other side than they are right now.
And I'll give you an example of something they did. There's lots of little examples. So, the crisis breaks, and all their offices are closed, all their primary care practices are done, all their elective surgeries are cancelled, and there's COVID-19 in the area. This is a big healthcare system in the southeast U.S. And, all of a sudden, they're getting deluged by calls from people who are saying, "I think I might have COVID-19. How do I…? What do I do? Well, can you see me?" And so, sort of day one, when this happened, when it broke, they got 35,000 calls.
Pete Mockaitis
No kidding.
Michael Watkins
Thirty-five thousand calls, okay? Now, how do you respond to something like that? One answer is you don't take the calls. They've got a lot of people who are very worried. But what they did was just fascinating, and their chief strategy officer in this organization is a real visionary. He happened to have some great connections with Microsoft, and they knew that they were building these AI chatbots for healthcare. And, within two days, they had a functioning screening chatbot that would basically triage people to determine whether or not they really were likely to have COVID-19, and if they did, they would then take them to the next phase, which was a virtual care that fortunately they built the platform for that.
That system, in the first month and a half, handled more than a million and a half calls. Now, you can say, "Hey, that's a great reaction to the crisis and very innovative." But they then took it one step further. They said, "Okay, this is really what the future is going to look like from this, so we're going to use this to learn about our customers. We're going to use this to pilot this technology. We're going to lay the foundation to take this in a number of different diagnostic directions even as we're dealing with this particular issue." And, to me, that's what differentiates an organization that's operating in that reimagined mode and not just in that reaction mode. And I personally find that pretty fascinating.
Pete Mockaitis
Well, certainly. And it's a lot more fun, as I'm imagining being in that workplace in terms of like, "Okay. Well, hey, we got a capability now to handle a ton of incoming calls that we didn't have before. That's great. We've got a capability to do virtual appointments now, which we didn't have before. Okay. Well, now what do we do with these sort of like two new toys that we have to play with in the marketplace to really help patients and financially stabilize?"
Michael Watkins
But I think I would add to that, Pete, think of what it takes from a leadership foresight point of view to devote some of your time and energy in the midst of something like this when, literally, all hell is breaking loose to reimagining the future even while that's happening.
Pete Mockaitis
Yeah, it takes some fortitude, and you've got to kind of…
Michael Watkins
Discipline, my God.
Pete Mockaitis
Yeah, you want to do this but you force yourself to go do that.
Michael Watkins
Yeah. And, to me, this is just…as you know, I'm fascinated by great leadership, and I think that these two examples are examples of ways in which the crisis is driving new types of great leadership whether it's at the micro level with the coaching and the stuff that we were talking about, or it's at a more macro strategic level when you're seeing people who have the foresight not just to react but to reimagine in parallel. And I think we can talk lots more about things as the crisis is accelerating in terms of transformation, ways of working.
Well, same healthcare system but another discussion with the HR chief of staff. Before this broke, this is a 70,000-employee healthcare system. They systematically discouraged work from home, systematically, because they had a culture that basically had a belief in it that, "If I couldn't see you in the office, you weren't working." And, all of a sudden, they've got a quarter of their workforce working from home 100% of the time. That's accelerated the way they will work in the future by five years, more. They're already putting in place new policies, they're rethinking their real estate needs for the future.
And, again, it's just part of that foresight, that reimagine and don't just react piece that I just think is really so fascinating. But we're seeing lots of examples of things where something that could've taken five years or more and a half is happening in the space of months if you've got leadership that is willing to kind of embrace it. Not just react but engage in that reimagination and actually devote some energy to it.
Pete Mockaitis
Oh, beautiful. Thank you. Well, now could you share with us a favorite quote, something you find inspiring?
Michael Watkins
Maybe not a quote but I have a mantra, so maybe that's a little bit in the same ballpark as a quote. "Every day is a new adventure." And that adventure can be a great adventure, a fun adventure, or it can really be a hard thing you go through. But, in these days, you've got to expect change. You've got to expect challenge. You've got to expect that you need to be resilient against those things and, indeed, embrace them to a degree.
And then the quote that I'm thinking about, I guess, goes back to the discussions we had about the first 90 days and leadership transitions in the last session we did, the work I do there, which is, "You never get a second chance to make a first impression."
Pete Mockaitis
I believe you shared that on episode 29.
Michael Watkins
Yeah, exactly. That'll take us back. It's a little bit of a time warp for you.
Pete Mockaitis
And how about a favorite study or experiment or bit of research?
Michael Watkins
So, I was trained at Harvard Business School originally many, many years ago. And as part of the doctoral training that we went through, we studied classic studies of human behavior, and there was something called the Hawthorne experiments. Basically, they were early studies that were done on productivity where they basically took a factory and they tried different things to see if they could make people more productive. And they've crunched the data, and in the end, what do you think they discover?
Pete Mockaitis
I think, as I recall from the Hawthorne experiments is they tried to change something, like the light, it's like, "Hey, it's better." And it's like, "Oh, wait, maybe it's not." And it's sort of like I think what they're finding was people just liked feeling that you were listening and trying things with them.
Michael Watkins
Exactly, Pete. Well, that's great that you know that. Not many people know about that study.
Pete Mockaitis
Oh, thank you.
Michael Watkins
But the bottom line was that it was the simple act of paying attention to people and making them feel like they were part of something, that was what grew performance. It wasn't the amount of light. So, to me, that was a really seminal kind of insight that came from that particular piece of research.
Pete Mockaitis
Lovely. And how about a favorite book?
Michael Watkins
I'm very interested in strategic thinking these days, and so I'm going back to some of the original literature that was done about decision-making and how people actually make decisions as experts.
And so, it's funny you say this, there's a book, I'm going to pull it out from under my computer right now, believe it or not. It's almost like I had a prop ready for this, called Naturalistic Decision-Making. And this is a book that probably no one but me could love but it's absolutely fascinating. Because if you think about it, it's really all about what is the foundation of human expertise? What is it that makes us reasoning, thinking, decision-making creatures? And it's not that we run like computers. It's that there's something about the way our brains work that allows us to do that.
Pete Mockaitis
Oh, sure. And how about a favorite tool, something you use to be awesome at your job?
Michael Watkins
I've used mind mapping some and I've found that's a pretty productive way to do things. I'm looking at a tool right now so I'm a little bit advertising it here. I'm in the process of taking my first 90 days program at IMD fully virtual with coaching and a bunch of other stuff. And so, figuring out how to make virtual sessions really interactive and not just the standard one more Zoom call. There's a tool called MURAL.
It's a really interesting way to kind of do visualization in real time with different kind of sub-tools associated with it, and I'm going to be experimenting with it.
Pete Mockaitis
Okay. Cool.
Michael Watkins
I just think it's a really cool thing. I don't know about you but I get so tired of Zoom. Like, please, not one more Zoom call. I think there's real challenges in how you continue to motivate teams when you're operating in an environment like this. We're way past finding it interesting to do this, right?
Pete Mockaitis
Right. Like, "Oh, this is interesting. It's like I can see you. Wow!" We're over that.
Michael Watkins
Exactly. Like, we're so past that. And so, how do you continue to sustain energy in situations like that? How do you build teams? It's not easy to build teams and sustain teams and sustain culture through this. And so, tools like MURAL, I think, are really valuable because they introduce a little bit of a creative dimension as well into what can be a fairly sterile set of interactions.
Pete Mockaitis
And if folks want to learn more or get in touch, where would you point them?
Michael Watkins
So, the easiest way to get to me always is LinkedIn just on my profile Michael Watkins. I manage my own messaging and it's a great way to do that. Otherwise, I'm a professor at IMD. So, if you go to the IMD Business School website, IMD.org, I'm there. And then Genesis is my consulting company. But, really, if people want to connect with me, LinkedIn is probably the best way to do it.
Pete Mockaitis
All right. And do you have a final challenge or call to action for folks looking to be awesome at their jobs?
Michael Watkins
Yeah, I think, to me, this is so much about what are learning about ourselves through the process of living through these times. What is it that we're really truly learning about ourselves? What actually are we going to do differently when we come out the other side? I'm not, as you know, a pessimist exactly, Pete, but people talk a lot about the new normal at the end of this. I think it's possible there won't be a new normal at the end of this, that the world could be a much more challenging place for a long period of time as we continue beyond this. And so, to me, developing the resiliency to manage what is to come is maybe the biggest challenge we're going to face.
Pete Mockaitis
All right. Well, Michael…
Michael Watkins
Sorry to end with this note. Sorry.
Pete Mockaitis
Well, I appreciate your candor.
Michael Watkins
Like, "Oh, right, Michael. A real downer for the end." But I actually think it's exciting. I think it's exciting to think about how we adapt, how we truly adapt, and what we truly learn from all this.
Pete Mockaitis
Right on. Michael, it's been fascinating hearing your latest insights. Please keep up the great work.
Michael Watkins
All right. Thanks. Great to see you again, Pete. Thanks for having me back.
About Michael
Michael Watkins is the co-founder of Genesis Advisers, a global leadership development consultancy based in Boston, Massachusetts, specializing in transition acceleration for leaders, teams and organizations, where he coaches C-level executives of global organizations. He is the Professor of Leadership and Organizational Change at the IMD Business School. He has spent the last two decades working with executives—both corporate and public—as they craft their legacies as leaders and was ranked among the leading management thinkers globally by Thinkers50 in 2019.
Resources mentioned in the podcast: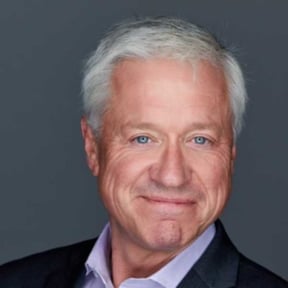 Michael Watkins
Michael Watkins has spent the past two decades working with leaders, both corporate and public, as they transition to new roles, negotiate the future of their organizations, and craft their legacy as leaders. A recognized expert in his field, he ranked among Thinkers50's top fifty management influencers globally in 2019. He is the best-selling author of The First 90 Days, Updated and Expanded: Proven Strategies for Getting Up to Speed Faster and Smarter, the globally acknowledged handbook for leadership and career transitions, which recently earned the accolade of Amazon's Top 100 Leadership Books. He is Professor of Leadership and Organizational Change at the IMD Business School in Switzerland and previously served on the faculty at INSEAD and Harvard University, where he earned his PhD in Decision Sciences.