With Michael Watkins, leadership transitions expert and author of the international bestseller The First 90 Days.
It is crucial for leaders to execute successful transitions to set the tone for their tenure in a given role. And yet, research continues to indicate that many organisations do not invest in executive onboarding despite the well documented fact that supported transitions are 40% less likely to end in derailment and reach time-to-performance 50% faster than unsupported ones.
In his updated book, Master Your Next Move, Michael Watkins outlines how to manage eight common transition challenges that most leaders encounter in their professional lifetime. Whether it's confronting an organisation that is in denial about the need for change, joining a new organisation, turning around a business, or leading an organisation where different parts are in different states, the ability to successfully navigate transitions will impact the rest of your career.
Last week, Michael was in London as HBR Live's guest, presenting to an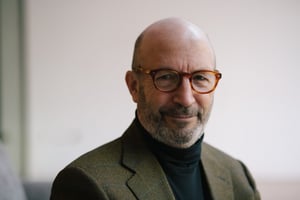 enthusiastic audience of senior HR and talent management professionals brought together by Harvard Business Review with the support of event sponsors Savannah Group and Sova Assessments. The presentation was summarized in this HR Magazine article entitled, "Michael Watkins: Transitioning is a Core Leadership Skill."
Genesis would like to express its sincere gratitude to Harvard Business Review, Savannah Group and Sova Assessments for their support in organizing the event.