The First 90 Days 2-Day Open Enrollment Course
Are you in transition—having recently joined a new business in a leadership role or about to do so imminently? Or perhaps you are moving up internally. To secure your success, you need to get up to speed quickly and find ways to create positive momentum in your new role.
During this NEW highly interactive, 2-day learning journey offered by the IMD Business School and led by onboarding expert, best-selling author and professor, Michael Watkins, you diagnose the situations you have inherited, define strategic direction, build your teams, create alliances, and secure early wins. And you establish a detailed action plan that shows you how to create successful momentum for your first 90 days.
The First 90 Days 2-Day Open Enrollment Course offered at the IMD Business School four times a year is favored by Fortune 500 organizations like Nestle, Beiersdorf, Schneider Electric and Caterpillar. Read their impact stories to find out why. And watch the video recording of a recent informational webinar presented by course instructor Michael Watkins in which he describes the offering in detail.
A high-impact program designed to accelerate transitions into new roles (promotion, onboarding, expat moves, leaders taking on new teams)
Taught exclusively by onboarding expert and best-selling author, Michael Watkins
Based on The First 90 Days Transition Roadmap Framework

—

the recognized standard for onboarding used by Fortune 500 companies
Proven to reduce the time it takes to reach full performance by 50%
Create your first- and next-90-day transition acceleration plans
Engaging mix of participants from a variety of companies, industries and geographies
Consistently rated 4.8+ out of 5 by course alumni and endorsed by Fortune 500 companies
OVERVIEW
Your learning journey consists of pre-program, program and post-program elements that you can arrange over 2-3 months. And you'll spend only 2 days out of the office. Typical transition challenges include:
Onboarding into a new organization or new unit
Promotion to a more senior level
Role of greater complexity
Geographic move
A combination of these
PROGRAM
Over the 2 days, you explore in depth the First 90 Days Framework® and apply it. By analyzing your transition challenges and defining your goals (for you, your team and your organization), you design a plan for your next 90 days and identify ways to deliver results immediately. This learning journey is highly interactive, offering you case discussions, assessment exercises, and peer coaching.
POST-PROGRAM
For 3 months after the program, you can visit the First 90 Days Resource Portal to review videos and articles, plus share questions and ideas with other program alumni. This means you reinforce the key concepts you've learned, assess your progress, and can adjust your approach by attending a 60-minute reconnect session with the program director.
IS THIS PROGRAM RIGHT FOR YOU?
You are a leader who has recently taken on a challenging new role or will shortly do so. For example, you may be joining a new company or business unit, or you may have been promoted to a more complex, senior role in your current company. If possible, you should take the program at the latest within four months of formally starting your new job.
Although this is a program for individual leaders taking new roles (and not for teams), it is ideal for leaders who are taking over new teams or who want to take their team in new directions. In this case, you should come with a reasonably good understanding of the transition situation you are experiencing or will soon experience.
YOUR CLASS
Your class is individually put together through a selection process to ensure that you experience the most impactful learning with a truly diverse group of global peers. Your class will become a trusted resource, encourage your learning journey and surprise you in many unanticipated beneficial ways both during and beyond your classroom experience.
ADMISSION PROCESS
Once you submit your application, it is forwarded to the program director who will evaluate it to ensure that the program corresponds to your objectives and profile. This can take approximately 1 week.
The Executive Development Services will notify you of the outcome of your application. If you are accepted, they will send your acceptance letter and invoice fee electronically. From this point, your enrollment will be considered firm by both you and IMD.
Up to six weeks before the program start date, a program coordinator will contact you with information on hotels and pre-program preparation. Please note that IMD reserves enough rooms for each participant on the program.
For details on how to enroll and the costs and logistics associated, please follow this link: https://www.imd.org/f90d/the-first-90-days-admission/
IMD ranked #1 in open enrollment programs by the Financial Times for 7th straight year
15 May 2018 – IMD has been recognized, once again, among the world's best business schools by the Financial Times in its 2018 Executive Education Rankings.
IMD came in at #1 in open programs for the seventh consecutive year.
The Financial Times also placed IMD at second in Custom Programs, with the school jumping up three places from fourth in 2016. IMD remained in second place in the combined custom and open program rankings, maintaining its 2017 ranking.
Over the past decade IMD has consistently been among the world's top business schools in the Financial Times, staying at first place in open programs since 2012 and remaining in the top three for executive education worldwide for the past 7 years.
"IMD's enduring presence at the top of these rankings is a testament of our continued efforts to strive to live up to our ambition of offering Real Learning and Real Impact, by developing leaders, transforming organizations, and impacting their future. It is also an encouragement to continue to do our utmost to keep deserving executives' and partner organizations' confidence," said IMD President Jean-François Manzoni.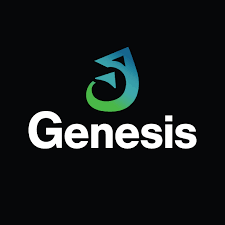 Genesis
Genesis is a global provider of leadership development programs, coaching, and transition acceleration solutions for individuals, teams, and organizations. Genesis offerings are based on the research of Michael Watkins, co-founder and author of the book "The First 90 Days." Genesis provides a comprehensive range of programs, coaching processes, and consulting services aimed at speeding up transitions at all levels, from front-line managers to C-level executives.