Reimagine Now to Thrive in the Next Normal
During a major crisis, the natural tendency is to focus on mobilizing your organization to meet the threat. It's not too early, however, to start planning now to thrive after the crisis.
COVID-19 is accelerating the adoption of digital technologies and new business models that will transform industries. It also is catalyzing the development of valuable, nontraditional partnerships, generating novel insights into customer needs, and creating unprecedented opportunities to develop and test new ways of doing business. Organizations that engage in post-crisis planning are more likely to emerge with momentum as the crisis abates.
As a significant healthcare system, Atrium Health (AH) has been on the front lines of dealing with the COVID-19 crisis. Atrium Health is an integrated, not-for-profit healthcare system headquartered in Charlotte, North Carolina, with 36 hospitals, 900 care locations, an annual net revenue of $11 billion, and more than 65,000 employees. As the gravity of the crisis became apparent, AH executed a comprehensive crisis response plan deploying our disease-spread and business impact forecasting and risk mitigation capabilities. In the process, as discussed later, AH developed a tool—the Reimagination Opportunity Identification Framework—and a supporting process that can be applied by many other organizations to plan how to thrive beyond the crisis.
Retrench, Reactivate, Reimagine
Beyond reacting, however, AH recognized the importance of setting up planning processes to deal with the next phases of the crisis. Specifically, we focused on three additional "buckets" of activity, which we designated Retrench, Reactivate, and Reimagine.
Retrench
Retrench focuses on addressing financial challenges the crisis created while preserving our core capabilities and culture to the greatest extent possible. Like most healthcare systems, Atrium shut down all elective procedures—a substantial source of revenue—to protect patients and caregivers and to prepare for the projected influx of COVID-19 patients. The loss of this revenue created a significant financial challenge for the organization.
Beyond pausing new hire requests and slowing capital investments, the economic impact may necessitate other measures that could damage our culture and erode our core capabilities: many healthcare systems are, for example, already furloughing employees. So, we established a clear set of principles and a "fair process" to guide our financial prioritization and decision-making while preserving our culture and capabilities to the greatest extent possible.
Reactivate
Reactivate consists of planning to restart operations and restore services that we shut down while safeguarding patients and caregivers. An essential first step in reactivating care at AH is restoring consumer confidence in our system. We need to ensure that our communities know we remain dedicated to keeping everyone safe across all of our care locations. To achieve this goal, we set a national example, launching a COVID-Safe Care Campaign. In addition to restoring consumer confidence, reactivation encompasses restarting our legacy care operations and reopening our brick-and-mortar facilities.
Reimagine
Reimagine focuses on learning from and leveraging the crisis to accelerate transformation efforts that were underway and understanding the implications of how best to position Atrium Heath to thrive in the "next normal" beyond it.
Before the crisis, we already had significant transformation and innovation initiatives underway, focusing on industry-leading consumer experience, digital enablement, culture change, and talent development. Some were briefly put on pause as the crisis struck, and we focused on preparing for the effects of COVID-19. However, as the situation came under control, we shifted some attention to how Atrium Health could emerge even stronger as the crisis abates.
The "Rapid Scan and Plan" Process
To pursue Reimagination, we initiated a "rapid scan and plan" process, led by our Strategy and Transformation Office, to identify and prioritize potential post-crisis opportunities and the implications of what we needed to start doing now.
The process consisted of an intensive internal and external data-gathering and distillation exercise that included a rigorous scan of external thought leadership and future predictions, as well as an internal initiative to perform thirty-five leader interviews. Through the combination of external predictions and deep insights around how we responded to the crisis, we developed implications to inform how we will win in the "next normal." Then, we distilled how we will seek to have AH emerge stronger post-COVID- 19 through a series of small and large group conversations with the C-suite.
The Reimagination Opportunity Identification Framework
To help focus the process, we developed a conceptual framework for identifying potential Reimagination opportunities in seven categories: consumers, business models, capabilities, investments, alliances, new ways of working, and leaders and workforce. For each category, we formulated a set of guiding questions:
Consumers: How are we connecting with our consumers in new ways? What new insights are we gaining about our consumers that will help us develop or refine our offerings post-crisis? What should we do now to capture and use those insights and channels after the crisis?
Business models:

Based on what we're learning about our consumers, what promising new business models should we pursue to serve them better? What potential do these models have to drive significant growth post-crisis? What do we need to do now to lay the groundwork for scaling these new businesses?
Capabilities:

What new capabilities are we developing that we can leverage in the post-crisis environment? What should we do now to prepare to leverage them?
Investments:

What investments should we make now (e.g., in acquisitions, technology, and talent) that would be impossible or costlier to make after the crisis ends? How might we secure the funding to make those investments in a time of declining revenues?
Alliances: What new alliances/relationships are we building to deal with the crisis that we could leverage in the post-crisis environment? What should we do now to prepare to leverage them?
New ways of working:

What are we learning about how to prioritize and work more effectively that we should carry on doing after the crisis? What can we do to more deeply embed these new ways of working now?
Leaders and workforce: What behaviors and leadership attributes have this crisis revealed to be most impactful that we should reward and carry forward? How should we plan to develop and promote those leadership attributes amongst all teammates post-crisis?
Below are examples of insights that emerged in each of the categories.
Consumers
As the crisis struck and we started to shut down in-person services, thousands of people called, worried about having COVID-19, and asking for virtual consultations. These calls rapidly overwhelmed our existing virtual consultation capabilities. Fortunately, we were aware of AI-based chatbots that Microsoft was developing that could be used to filter out the cases that genuinely needed a virtual consultation with a clinician.
We rapidly reached an agreement with Microsoft, did some programming to accommodate COVID-19 inquiries, and launched a "Healthbot" within days. The first day, the system handled 35,000 queries and has dealt with 1.2 million since the "go-live" on March 18th. The system also gathers valuable data on patient needs and ways to optimize and extend the service. We plan to build upon this tool, expanding its capabilities and our ability to drive consumers to the right point of care and create peace of mind when they need it most. More generally, we learned that consumer and market intelligence is essential in targeting healthcare delivery based on needs, wants, and values
Business Models
Before COVID-19, we had secure foundations in place for virtual care, in terms of technology, processes, and training. With the advent of the crisis, however, there was a massive ramp-up in demand for virtual health services, combined with reimbursement changes that transformed virtual care services into a viable business model. Almost overnight, we converted all primary care visits to video and e-visits with e-consultants. If we hadn't invested capabilities and structures earlier, we wouldn't have been ready to scale. Readiness was vital.
A critical lever to making virtual care a viable business model was when insurers, who were previously reluctant to embrace paying for it, decided to reimburse virtual office visits during COVID-19 at the same level as in-person ones. Patients quickly learned to appreciate the convenience and safety of virtual visits. Clinicians, who previously had been reluctant to embrace it because they feared not having human interactions, realized that they could still do so online. Enhanced remote monitoring also highlighted how we could maintain our previous high quality of care. So, it was a combination of an acceleration in adoption and the development of a new virtual care business model that will become a core part of growth after the crisis.
Capabilities
Based on the virtual care capabilities that have been rapidly developed and scaled as a result of the crisis, we are planning to launch new businesses meeting specific, focused virtual care needs as "newcos" after the crisis. To build upon rapidly developed and scaled capabilities in the realm of virtual care, we've accelerated our efforts—mentioned above—to establish expertise about our consumers' needs, wants, and values across their healthcare journey. A core component of this is enhancing our ability to connect with our consumers digitally.
We must strengthen our consumer and market awareness capabilities and our backend analytics so we can rapidly act on what we learn. We are leading the industry in addressing the social determinants of health (how social and economic aspects impact well-being). We know these social issues will become increasingly important, and we plan to become a curator of a broad set of services to address the spectrum of needs in all our communities.
Investments
In response to the need to make rapid, safe diagnoses of lung issues and pneumonia for potential COVID-19 patients arriving at our emergency departments and pop-up clinics, we entered into a partnership with Butterfly iQ to deploy the company's innovative portable ultrasound technology. This device is highly portable, AI-enabled, and easy to disinfect. It connects to a mobile phone and transmits encrypted data. Within days, we had procured and deployed fifty units. We are planning to extend the use of this technology post-crisis. It's also opened the door to the rapid adoption of other emerging imaging technologies and an appetite to invest in nontraditional, earlier-stage opportunities.
Alliances
Atrium Health was a founding member of the COVID-19 Healthcare Alliance. The Alliance is a group of large, leading healthcare systems—including the Mayo Clinic and the Johns Hopkins Hospital—that came together with IT companies working in the healthcare space, such as Salesforce and Epic, to share data and experience in areas such as supply chain and telemedicine. It solidified as a result of working through shared COVID-19 hardships. We discovered that in healthcare geography is just a physical construct, not an economic or informational one.
We are already developing plans to sustain and extend the Alliance post-COVID because there are many other opportunities to share and do things together at scale. In addition to enhancing our national alliances, we identified several opportunities to build upon partnerships with government, payers, corporations, and policymakers. Perhaps most importantly, we identified the need to be an industry leader in influencing and shaping the government and payer policies in the crisis, through the crisis, and beyond.
New Ways of Working
Through a transparent flow of information across teams and the enterprise, sharing of best practices, and challenging working assumptions to create new norms, we moved almost nine thousand teammates to remote work in a matter of days. Of Atrium's 65,000 employees, practically none had been working remotely pre-crisis, and the transition has been a very positive experience.
Before the crisis, we believed that employees had to be physically present to be productive. Now we are seeing a 40 percent increase in productivity and are assessing what our office footprint should look like post-crisis. Of course, the increases in productivity may be driven in part by the combination of virtual work being a novel experience for many and the pressures of the crisis. However, we are confident we can sustain pre-crisis levels of productivity with virtual work, with additional benefits in terms of increased flexibility and cost-savings. As a result, we are already planning to revisit our real estate needs and develop new work-at-home policies.
This is just one example of how we executed swift prioritization, assigned multidisciplinary teams, and deployed solutions to address the crisis. We will carry forward this new approach to work beyond the crisis, breaking down artificial boundaries, empowering teams to solve problems, and enabling teammate growth beyond their primary skill set or area of responsibility.
Leaders and Workforce
We have seen leaders in analytics, supply chain, and other low-key areas rise to the occasion as a result of COVID-19. The crisis has been a leadership litmus test and an opportunity for people to step up and gain recognition. We've also been able to demonstrate more flexible leadership: things that would have taken us months if not years to complete were able to be done in days, if not hours.
Leaders and teammates across the organization demonstrated that they're comfortable working in uncertain times—and in new and different ways. No longer working within silos, we must maintain the capability to display an enterprise-focused approach to transformation. We will realize our leadership imperatives through enhanced focus, such as the ability to envision and enact the future, connect and collaborate across Atrium Health, and build and lead high-performing leadership teams.
Establishing Priorities and Framing Choices
Once we distilled the scanning process results, our next step was to focus on action planning. This work involved two related processes: establishing priorities and framing choices. For the elements where the benefits, costs, and next steps were reasonably clear, we could engage in a prioritization and planning process leading to conclusions about which activities to start, stop, or accelerate.
However, there also were areas in which the process didn't drive priorities but did clarify critical choices that would shape Atrium Health's strategy going forward. As AG Lafley and Roger Martin put it in Playing to Win, "strategy is choice. More specifically, a strategy is an integrated set of choices that uniquely positions the firm in its industry so as to create sustainable advantage and superior value relative to the competition."
Of course, to make sound strategic choices, one must first frame the critical decisions in the right ways. The Reimagine process was helpful in this regard, helping to identify some key decisions that, once framed, could be explored and ultimately made.
Implementing Your Reimagination Process
The framework and process developed by Atrium Health to guide the Reimagination process was of course developed for a specific organization dealing with its challenges. However the approach can be applied, with appropriate customization by most organizations. When implementing your Reimagine process, focus first on creating clarity for your leadership team. In a time of high uncertainty, you cannot provide a precise portrait of what is to come. It is your executive team's job to get out your paintbrushes and paint the impressionist painting that visualizes the desired future.
Do:
Carve out time to think beyond the crisis. Do this often; not once a month or once a week but daily, if you can. It's all too easy for leaders to get consumed doing "fire-fighting," so be disciplined to avoid distraction.
Shift your focus to the outside. In a crisis, we tend to hunker down and focus inward. Look at what leaders within and outside your industry are doing. What can you learn from their approaches?
Engage the leaders within your organization. They've been leading through the crisis and have observed what worked, what didn't, and why. Leverage these learnings.
Articulate what "success" looks like post-crisis. Strive to be clear about how you will achieve that winning aspiration. Without a north star, your leadership team and organization will have nowhere to drive toward, leaving everyone to head in a different direction.
Customize the Reimagination Opportunity Identification Framework to meet the needs of your organization and use it as a standard "language" for exploring and implementing Reimagination opportunities.
Don't:
Focus just on investing in cost-cutting and other efforts centered on increasing efficiency. Adopt a Reimagine mindset and be future focused to ensure you make the necessary investments in tomorrow's growth engine.
Let perfection get in the way of progress. Hypothesize, test, and iterate to drive your success.
Waste a crisis. Take the time to scan, plan, and act decisively so you can come out winning.
Chandra Peterson is senior vice president of enterprise strategy and planning at Atrium Health, a regional not-for-profit healthcare system based in Charlotte, North Carolina. Rasu Shrestha is the chief strategy officer of Atrium Health. Michael Watkins is co-founder of Genesis, a global leadership development consultancy based in Boston, MA.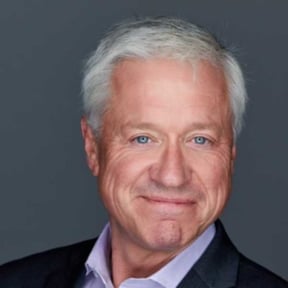 Michael Watkins
Michael Watkins has spent the past two decades working with leaders, both corporate and public, as they transition to new roles, negotiate the future of their organizations, and craft their legacy as leaders. A recognized expert in his field, he ranked among Thinkers50's top fifty management influencers globally in 2019. He is the best-selling author of The First 90 Days, Updated and Expanded: Proven Strategies for Getting Up to Speed Faster and Smarter, the globally acknowledged handbook for leadership and career transitions, which recently earned the accolade of Amazon's Top 100 Leadership Books. He is Professor of Leadership and Organizational Change at the IMD Business School in Switzerland and previously served on the faculty at INSEAD and Harvard University, where he earned his PhD in Decision Sciences.