Project Manager to Project Leader: A Development Journey in Global Healthcare
Genesis' Leadership Development Journeys are designed to accelerate the development of leadership skills and contribute to an increasingly coherent and consistent way of operating across the organization. Through the Leadership Development Journey experience, leadership professionals build skills and capabilities in their respective roles to strengthen their collective approach to executing their responsibilities.

In this blog post, we'll explore how Genesis customized its Leadership Development Journey for a healthcare organization with 135 project leaders worldwide and how the program's design and delivery met the specific needs of the client, resulting in a successful outcome.
CASE STUDY
CLIENT NEED

One of our clients, a world-renowned healthcare organization, was managing a significant shift in its operating model, including refreshed roles and responsibilities across the Project Management Organization. The organization sought to produce a deliberate change process that motivated colleagues to operate in new ways that delivered great impact and engendered their commitment to long-term success. Many of the incumbents (and new hires) needed support to building capabilities they had not necessarily had to demonstrate to date. This included a total of 135 project leaders across the globe.

GENESIS SOLUTION

To meet this critical group's needs, Genesis designed an eight module Leadership Development Journey centered on a framework for leaders to understand what takes a project manager to a project leader. This customized journey equipped our client's project managers to "step up" to lead complex projects in challenging circumstances, including many internal and external stakeholders and rapidly shifting contexts and requirements. These supporting modules focused on essential Project Leader competencies, including inspirational communication, strategic thinking, rapid adaptation, and alliance building.

PARTICIPANT EXPEIRENCE

The client's participant experience was tailored to their specific needs and challenges. Key aspects of the participant experience included:

Assessments to identify participant and cohort strengths and areas of potential
improvement.
Practical frameworks to help participants "make sense" of key challenges and
provide a basis for constructive action.
Articles and videos which support module objectives and provide participants
with additional tools and resources.
Case studies of real-life organizational scenarios created through information
gathering at the project's outset.
Personal leadership challenges to stimulate the application of module
frameworks and tools.

IMPACT

The results of this customized Leadership Development Journey were impressive. The healthcare organization's project leaders were better equipped to "step up" and lead complex projects in challenging circumstances. Participants reported improved communication, strategic thinking, rapid adaptation, and alliance building skills. This, in turn, led to ambitious, achievable visions and strategies for participants, greater alignment, and accelerated progress across the organization.
Our Leadership Development Journeys are a powerful solution for organizations looking to develop and strengthen the leadership skills of their workforce. Through tailored content applied to real-life participant challenges, and delivery through cohorts that reinforce on-the-job application of concepts and peer support, Leadership Development Journeys can help organizations accelerate progress and achieve their long-term goals. And, as demonstrated by the client case study, this solution can be customized to meet the specific needs and challenges of any organization, regardless of industry or size.
Book a call to learn more about how we can customize our Leadership Development Journeys for your organization!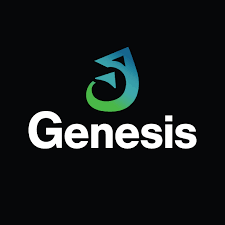 Genesis
Genesis is a global provider of leadership development programs, coaching, and transition acceleration solutions for individuals, teams, and organizations. Genesis offerings are based on the research of Michael Watkins, co-founder and author of the book "The First 90 Days." Genesis provides a comprehensive range of programs, coaching processes, and consulting services aimed at speeding up transitions at all levels, from front-line managers to C-level executives.