I by IMD Article: Implementing Generative AI
The world of technology is witnessing the rapid rise of generative AI, a groundbreaking development that is already reshaping industries. With systems like ChatGPT and its successors, companies have the incredible opportunity to innovate and optimize their operations like never before.
I am excited to share my latest article on ibyimd.org, co-authored by my colleague Ralf Weissbeck, exploring the enterprise challenges of implementing generative AI. We dive into the complexities and offer valuable insights for navigating this transformative technology. Discover how to overcome obstacles and unlock the full potential of generative AI in your organization.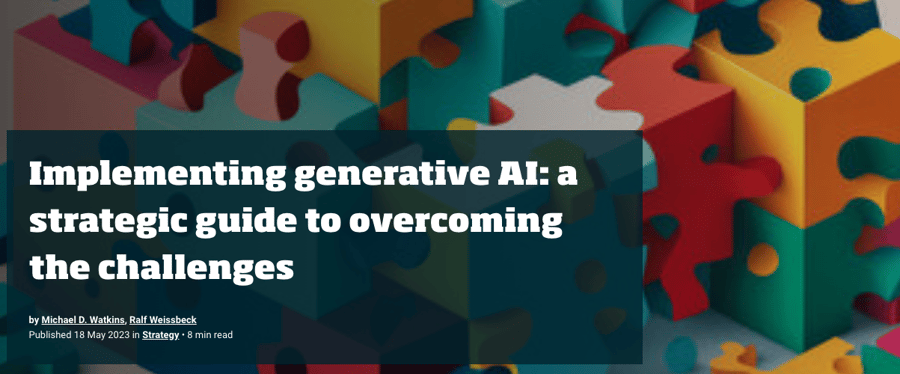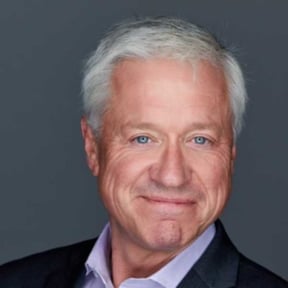 Michael Watkins
Michael Watkins has spent the past two decades working with leaders, both corporate and public, as they transition to new roles, negotiate the future of their organizations, and craft their legacy as leaders. A recognized expert in his field, he ranked among Thinkers50's top fifty management influencers globally in 2019. He is the best-selling author of The First 90 Days, Updated and Expanded: Proven Strategies for Getting Up to Speed Faster and Smarter, the globally acknowledged handbook for leadership and career transitions, which recently earned the accolade of Amazon's Top 100 Leadership Books. He is Professor of Leadership and Organizational Change at the IMD Business School in Switzerland and previously served on the faculty at INSEAD and Harvard University, where he earned his PhD in Decision Sciences.