Genesis Advisers Joins Forces with Adaptive Growth Solutions to Provide First 90 Days® Coaching Solutions
Boston, MA – Genesis Advisers, a leading executive leadership organization, is thrilled to announce its strategic partnership with Adaptive Growth Solutions (AGS), a renowned provider of leadership development solutions across the Asia-Pacific region. Through this collaboration, AGS will now offer the highly acclaimed First 90 Days® coaching programs in partnership with Genesis Advisers.
The First 90 Days® coaching programs, developed by Michael Watkins, author of The First 90 Days®, are designed to help newly appointed executives and leaders make a successful and productive transition during the crucial initial months in their roles. By combining AGS's experience working with Asia-Pacific organizations with Genesis Advisers' deep-rooted experience in transition coaching, the partnership aims to empower professionals to navigate complex challenges and seize new opportunities with confidence.
"We are delighted to partner with Adaptive Growth Solutions to offer The First 90 Days® coaching programs to large global companies in Asia-Pacific," said Rich Wetzler, CEO at Genesis Advisers. This partnership gives both AGS and Genesis a significant opportunity for growth in the region. "With this powerful program, executives and leaders will be equipped to make the best possible impact during their critical transition periods, ensuring long-term success for both the leaders and their organizations."
The First 90 Days® coaching programs are a comprehensive and personalized approach to executive onboarding that addresses the unique challenges leaders face when taking on new roles. Participants will receive expert guidance on crafting a clear vision, building effective relationships with key stakeholders, understanding the organizational culture, and formulating a strategic action plan to support their transition into their new roles.
"Genesis Advisers' structured approach to transition, combined with AGS' years of experience coaching leaders in Asia-Pacific, makes for a winning combination and partnership we are excited to develop further," said Mike Burns, Managing Partner at AGS. "Our focus is helping leaders adapt faster to their VUCA environments, and The First 90 Days® coaching programs are a perfect match to our existing service offering."
Genesis Advisers and AGS are committed to helping organizations cultivate and retain top talent by equipping their leaders with the necessary tools and insights to excel in their new roles. The partnership represents a significant step in furthering both companies' missions to foster leadership development and drive organizational success.
About Genesis Advisers: Genesis Advisers is a leading executive leadership organization that partners with organizations worldwide to enhance leadership capabilities, drive organizational transformation, and achieve sustainable growth. Through innovative coaching, training, and consulting services, Genesis Advisers empowers leaders to excel in their roles and build high-performing teams that deliver exceptional results.
About Adaptive Growth Solutions (AGS): Adaptive Growth Solutions is a premier provider of leadership development solutions that help executives and leaders adapt themselves, their teams and their organizations to both external market changes as well as internal changes in their organizations. Their programs and coaching services are designed to accelerate leadership transitions, cultivate high-potential talent, and enable positive cultural change within all levels of leadership.
For more information about the First 90 Days® coaching program or to explore partnership opportunities with Genesis Advisers and AGS, please visit https://www.genesisadvisers.com/.
For media inquiries, please contact: inquires@genesisadvisers.com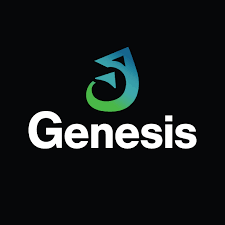 Genesis
Genesis is a global provider of leadership development programs, coaching, and transition acceleration solutions for individuals, teams, and organizations. Genesis offerings are based on the research of Michael Watkins, co-founder and author of the book "The First 90 Days." Genesis provides a comprehensive range of programs, coaching processes, and consulting services aimed at speeding up transitions at all levels, from front-line managers to C-level executives.