Accelerating Leaders in Transition - Insights from Michael Watkins' Masterclass
The ever-evolving business landscape has put leadership transitions and team adjustments in the spotlight. In Michael Watkins' recent masterclass, we delved into the challenges and strategies to navigate these critical shifts effectively. Here's a summary of the key takeaways:
The Current Landscape of Change
Businesses are facing unprecedented levels of change, with leaders taking on new roles and teams adapting to personnel changes. Leaders are constantly being onboarded, promoted, or shifting roles, while teams grapple with the complexities of hybrid work environments. This dynamic environment underscores the need for effective transition strategies.
The Impact of Transitions
Leadership transitions have significant organizational implications. Consider these eye-opening statistics:
Over 25% of leaders in large organizations embark on new roles each year.
On average, it takes six months for leaders to achieve full performance in their new roles.
Every leader's transition significantly affects the performance of a dozen other individuals.
Alarmingly, up to 40% of onboarding executives leave their new organizations within 18 months.
These numbers emphasize the importance of addressing transitions proactively.

The Business Case for Transition Support
Research has shown that providing support to leaders in transition yields numerous benefits, including:
Accelerating the time it takes for leaders to reach full performance.
Reducing the risk associated with high-consequence appointments.
Mitigating the likelihood of leadership derailment.
Enhancing retention and engagement of leaders.
Investing in transition support not only accelerates success but also mitigates potential risks.
Research Validates Transition Support
In a study examining newly hired executives who received transition support, research demonstrated the remarkable impact of well-structured transition acceleration coaching. It was found that this coaching reduced the time required for executives to become fully effective in their new roles. Notably, the reduction in onboarding time was estimated through feedback from the leaders, their managers, and their HR business partners.
The First 90 Days Transition Roadmap
To navigate leadership transitions effectively, Michael Watkins introduced the concept of the "First 90 Days Transition Roadmap."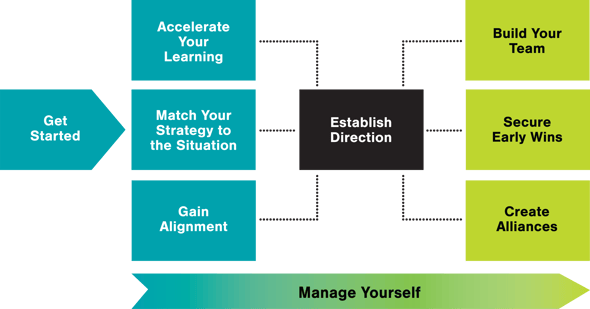 This roadmap serves as a comprehensive guide for leaders as they move through the phases of transition:
Prepare: Setting clear expectations, success metrics, and creating a well-defined plan.
Accelerate: Focusing on building relationships, understanding the organization deeply, and executing the strategic agenda.
Sustain: Ensuring ongoing success by aligning with long-term organizational goals.
By following this roadmap, leaders can optimize their transitions and contribute significantly to their organization's success.
If you are interested in exploring how Genesis can provide transition solution for yourself or your organization, please schedule an exploratory call with our team.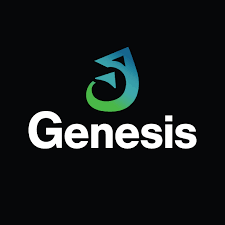 Genesis
Genesis is a global provider of leadership development programs, coaching, and transition acceleration solutions for individuals, teams, and organizations. Genesis offerings are based on the research of Michael Watkins, co-founder and author of the book "The First 90 Days." Genesis provides a comprehensive range of programs, coaching processes, and consulting services aimed at speeding up transitions at all levels, from front-line managers to C-level executives.