Unlocking Team Success: Introducing the Team Development Accelerator
In today's fast-paced business landscape, teams often find themselves grappling with new challenges, transitions, and the need to adapt swiftly. To meet these demands head-on, we are excited to introduce Genesis Adviser's newest solution– the Team Development Accelerator.
Building upon Michael Watkin's quintessential First 90 Days® Framework, our Team Development Accelerator delivers a comprehensive approach that combines proven concepts and tools, expert design, facilitation, and coaching to accelerate team development. Our five essential pillars enable teams to integrate intentionally, align powerfully, collaborate effectively and operate efficiently to become energized to achieve.
Modular, Customizable, and Flexible
One of the key strengths of the Team Development Accelerator is its modular design. Each module is crafted to provide a highly impactful "team development intervention" and can be customized to meet the specific needs of your team. With the flexibility to choose and sequence modules based on your team's assessed development requirements, Team Development Accelerators ensures that your team's journey is both relevant and results-driven.
Harnessing the Power of Technology and Expertise
Our Team Development Accelerator leverages a potent blend of practical frameworks, cutting-edge collaboration tools, assessments, and a wealth of articles and videos. This unique participant experience is designed to foster rapid learning and immediate application, enabling your team to adapt and excel in real-time.
Global Reach, Virtual or In-Person
The Team Development Accelerator is built to be a "team acceleration system" for organizations operating on a global scale. It is effective for virtual or in-person teams. The program ensures seamless integration and collaboration no matter where your teams are located.
Measuring Progress Every Step of the Way
We understand that tracking progress is vital to any development initiative. That's why each module within the Team Development Accelerator includes built-in evaluation and feedback mechanisms. This ensures that your team's growth is not only swift but also measurable, allowing for continuous improvement.
Accelerate Your Team Today
The Team Development Accelerator is a comprehensive system designed to supercharge the performance of teams, especially those navigating transitions or facing fresh challenges. Whether your team has new leadership, new members, or is experiencing significant changes, this accelerator is tailor-made to elevate your team's effectiveness.
In a world where adaptability and high performance are paramount, Team Development Accelerators are your key to unlocking team success. Elevate your teams, embrace change, and propel your organization toward unprecedented success. Discover what our Team Development Accelerator can do for you and your teams. Get ready to accelerate your journey to excellence! Interested in learning more? Book a call with our team!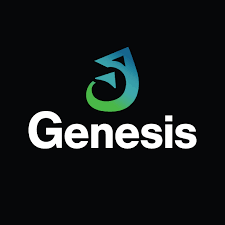 Genesis
Genesis is a global provider of leadership development programs, coaching, and transition acceleration solutions for individuals, teams, and organizations. Genesis offerings are based on the research of Michael Watkins, co-founder and author of the book "The First 90 Days." Genesis provides a comprehensive range of programs, coaching processes, and consulting services aimed at speeding up transitions at all levels, from front-line managers to C-level executives.