With Michael Watkins, leadership transitions expert and author of the international bestseller The First 90 Days.
Read More
Topics: Executive Search, Harvard Business Review, HR, Michael Watkins, Transition, Career Transitions, Master Your Next Move, Book Launch, Leadership Transitions, HR Magazine
Transitions into new roles are the most challenging times in the professional lives of leaders. Whether you are being promoted, joining a new company, or making a move overseas, the actions you take during your first few months can determine whether you succeed or fail. Learning the fundamental principles of leadership transitions can help you avoid the common mishaps many leaders face throughout their career journey. (Download the new introduction.)
Read More
Topics: Michael Watkins, Career Transitions, The First 90 Days, Master Your Next Move, Book Launch, Jeff Kehoe, Career Advice, Amazon, Promotions, Harvard Business Review Press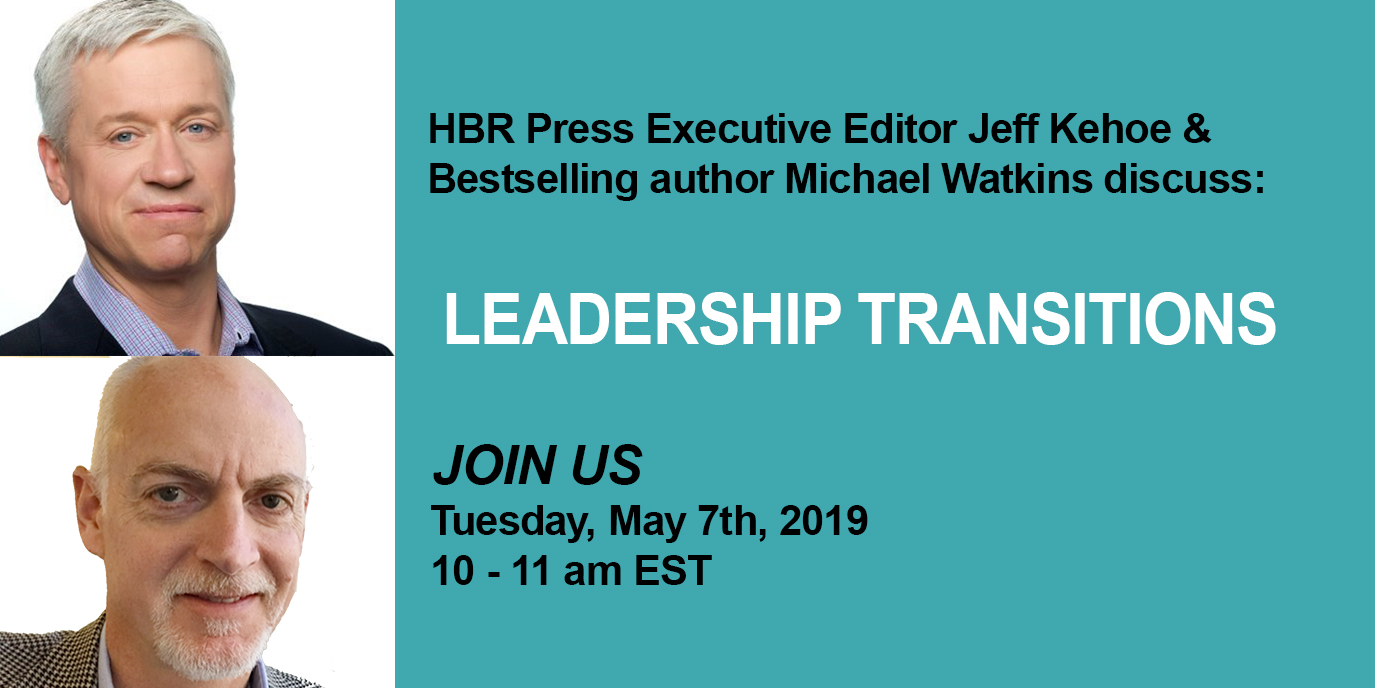 In our recent Power Onboarding Webinar, Michael Watkins and Harvard Business Review Press Executive Editor Jeff Kehoe shared their insights and discussed eight career challenges outlined in the newly updated edition of Master Your Next Move: The Essential Companion to The First 90 Days.
Read More
Topics: News, Harvard Business Review, Michael Watkins, Onboarding, Career Transitions, Power Onboarding Webinars, The First 90 Days, Master Your Next Move, Book Launch, Jeff Kehoe